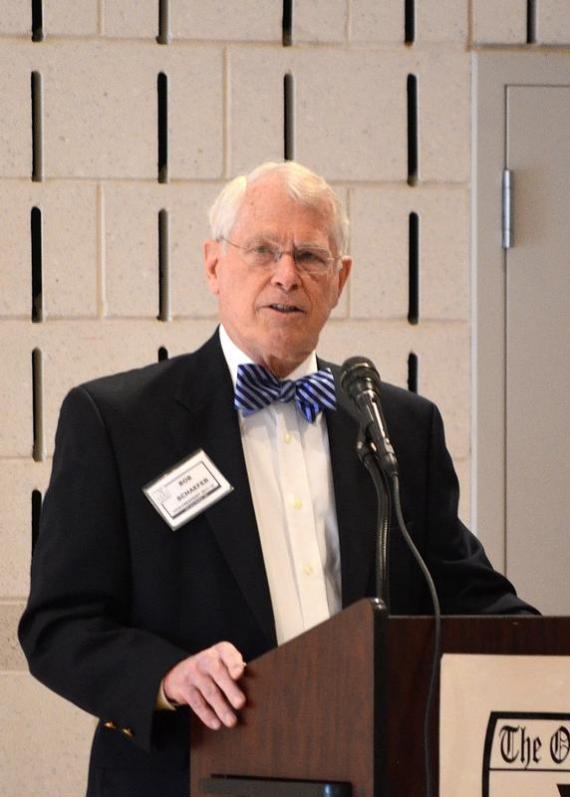 Welcome to the Old Guard, a men's service and fellowship organization affiliated with the YMCA since 1966. Our members include over 200 retired and semi-retired executive/professional men from 21 Greater Hartford communities. From September to May, members convene weekly in 1-hour meetings to share in the camaraderie and listen to a featured speaker. Our speakers are business leaders, directors of museums and performing arts, faculty and administrators of educational institutions, political and civic officials.
The group contributes thousands of hours a year staffing the information desk at UCONN Health Center, delivering Meals on Wheels, ringing the bell for the Salvation Army, working on Habitat for Humanity projects, and providing leadership for the Senior Job Bank. We have raised significant money for FoodShare, the West Hartford Food Pantry and the YMCA Camp scholarships. We also sponsor golf and bowling leagues and organize half a dozen trips, sports outings and special events each year.
Participation in volunteer programs is completely optional. Likewise, attendance at the 1-hour meetings, September-May, is also completely voluntary. Members typically select meetings with speaker topics of personal interest to them. And the annual membership dues of just $75.00 is a modest investment in valuable opportunities to share fellowship, exchange ideas, and engage in exciting new adventures.
The caliber and character of Old Guard members is remarkable: MDs, Ph.Ds, JDs, MBAs and DDs; entrepreneurs and family business owners; scientists, educators, inventors, financial advisors and engineers; and former civic and non-profit leaders. Scores of members are also proud veterans, representing all branches of the U.S. military: Navy, Army, Air Force and Marines. While diverse in their backgrounds, they share in common a desire to remain engaged, active in their communities, and committed to creating new bonds.
Please explore our website to learn more about us. I invite you to attend one of our meetings as a guest to evaluate how the Old Guard can fit into your retirement life.