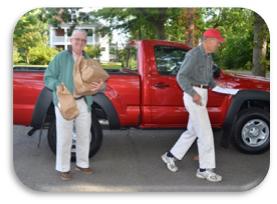 Meals on Wheels - Since its founding in 1966, Old Guard members have delivered Meals on Wheels to residents. Currently, 50 members take turns delivering four days a week in two-man teams. In addition to providing a valuable service, it provides an opportunity for members to get to know each other. According to coordinator Bob Calef, "Often the deliverers are the only people that clients see during the day and therefore provide important social contact for many, as well as providing nutritious meals." For further information about volunteering, contact coordinator Bob Calef.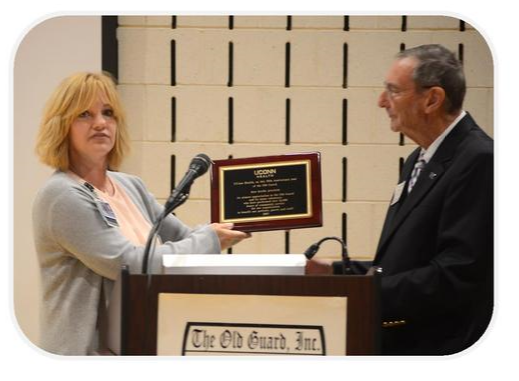 UConn Medical - As part of the Old Guard 50th Anniversary commemoration, UConn Health recognized the contributions of the Old Guard to the Musculoskeletal Institute in Farmington with a citation and commemorative plaque. Since the beginning of the relationship, Old Guard members have performed over 32,000 hours of community service for the benefit of the staff, patients and guests of the Health Center. Bruce Hamilton (right) is currently chair of the volunteer group. The Old Guard has assisted there since opening and staffed the lobby information desk. Forty members work in pairs for half-days for four days a week.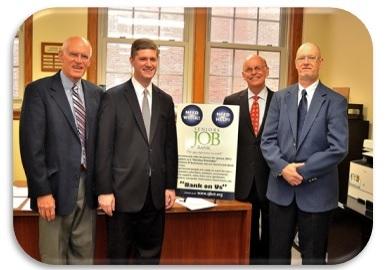 Seniors Job Bank - The West Hartford Seniors Job Bank has been rejuvenated with leadership provided by many members of the Old Guard, support of the town of West Hartford and office volunteers from the Old Guard. The objective of the Job Bank is to provide a match between those needing help at home or business and those persons with skills available on a part-time basis.