In addition to the regular weekly meetings of the Old Guard, there are other opportunities for members to spend time with old friends or to make new friends.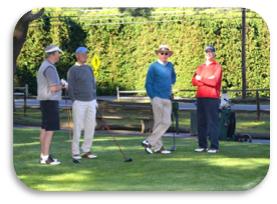 GOLF - Many Old Guard golfers gather at Tunxis Plantation Country Club to play golf on Mondays and Fridays when the weather permits.
In May each year we also have Bob Sherman Memorial Golf Outing which takes place at Tunxis with golf, luncheon and prizes. Proceeds of the tournament go to the YMCA Annual Campaign.
The Old Guard conducted the Tenth Annual Robert Sherman Golf Tournament on Monday, May 14 at Tunxis Plantation Golf Course. Over $3,000 proceeds were contributed to the West Hartford YMCA summer camp scholarship fund.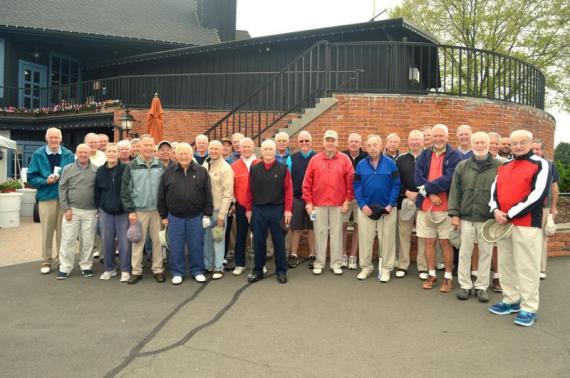 Bowling - Weekly bowling takes place beginning on Thursdays at 9 a.m. at the Bowl-A-Rama on the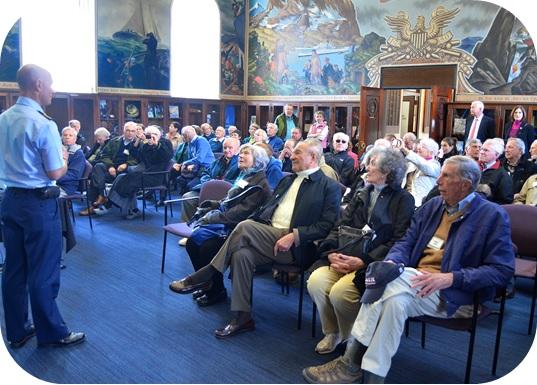 Berlin Turnpike. Members are welcome to bowl whenever they can attend as there are no team requirements. Free shoes and coffee available!
Special Events - Members of the Old Guard met with the Coast Guard Academy for an orientation, tour and dress parade of the Corps of Cadets.
Tours/trips/luncheons - With spouses and friends, the Old Guard organizes numerous trips and activities for members throughout the year.
Members and guests traveled to the U.S Military Academy at West Point for a tour and parade of the cadet corps.
Old Guard members and guests enjoyed lunch overlooking the majestic Hudson River, and tours of the Franklin D. Roosevelt and Vanderbilt mansion in Hyde Park, N.Y. excursion.
Members visited the exhibits and backstage work hangers with lunch at the New England Air Museum.
UConn's ice hockey team joined Hockey East and the Old Guard members support them at XL Center during their season.
Autumn visit to Cooperstown Hall of Fame.
A fall foliage trip to the Berkshires included a visit to the Norman Rockwell Museum and the summer home of author Edith Wharton.