Bootcamp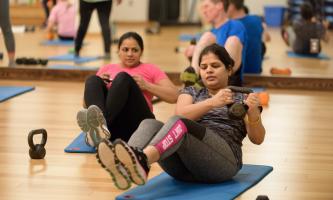 This high-energy program includes an intense cardiovascular workout and strength-training drills, and is designed for those seeking an intense boost to a regular workout routine. Develop strength, stamina, and agility. 
Core 30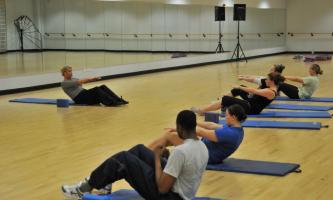 Core, Core, Core and more. Focusing on abs, obliques and lower back. Get in, have fun and get it done.
Sculpt & Tone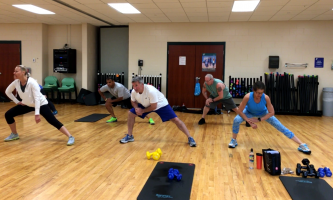 No to low impact, all-level, full-body workout using weights and body weight moves to strengthen, tighten, lengthen and tone your whole body. Modifiable to meet your personal needs and abilities.
Yoga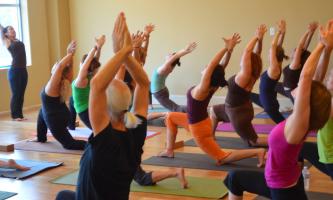 A multi-level class for both new and experienced students. Yoga will help cultivate self-awareness and stress reduction while exploring strength, flexibility and balance. Using breath work, alignment, postures, sequences and relaxation techniques, students will leave having learned tools to use for their lifelong well-being.
Zumba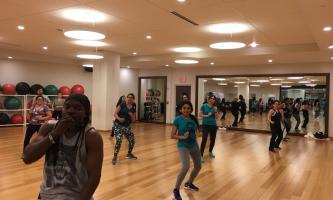 Zumba® is a fitness program inspired by Latin dance. Zumba® consists of Latin rhythms with cardiovascular exercise to create an aerobic routine that is fun and easy to follow. The name Zumba® is derived from a Columbian word meaning to move fast and have fun.