Water Exercise Classes
Water Exercise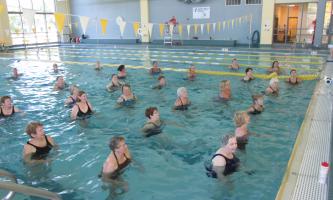 All water exercise classes are tailored to individual participants. Instructors will guide beginners and provide modifications for advanced participants. Classes include a warm-up and a combination of light stretching, endurance and cardiovascular exercise. Please advise your instructor if you are a non-swimmer.
Water Zumba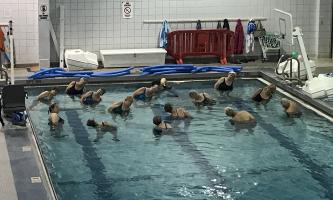 Join the pool party.  This class blends everything into a safe, challenging, watr based exercise that is body toning and most of all exhilarating!
Healthy Back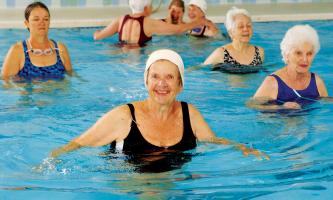 This aquatic class is for individuals whose back problems do not require treatment by a health care provider. The water's buoyancy and resistance strengthen and balance the muscles, offering relief from the pain and discomfort experienced by many. Participants should be able to swim and be comfortable in deep water.