Cardio Classes
Scroll to the bottom to see the schedule.
Abs Solve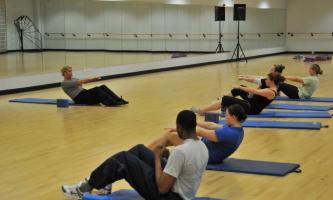 Want Washboard abs? This quick abs class is a concentration on the abdominal muscle group. All levels are welcome.
Bootcamp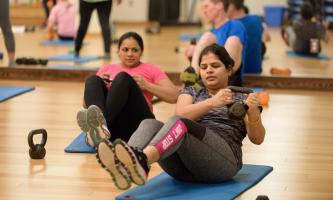 This high-energy program includes an intense cardiovascular workout and strength-training drills, and is designed for those seeking an intense boost to a regular workout routine. Develop strength, stamina, and agility.
Streamline Sculpt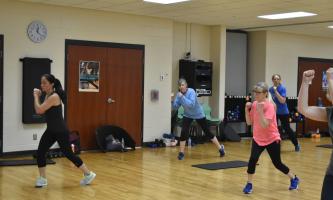 Burn calories, sculpt and increase muscle tone – all while training your body to functionally network your muscle groups.
Boxing Conditioning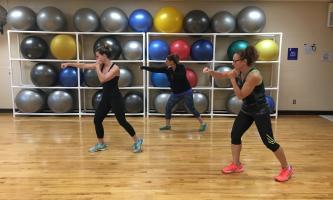 Experience a complete body conditioning workout with a series of boxing, weights, and core moves. This interval training workout will challenge your body with a combination of cardio and strength.
Zumba®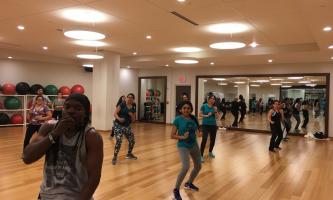 Zumba® is a fitness program inspired by Latin dance. Zumba® consists of Latin rhythms with cardiovascular exercise to create an aerobic routine that is fun and easy to follow. The name Zumba® is derived from a Colombian word meaning to move fast and have fun.
Cardio Classes Scroll to the bottom to see the schedule.