Field Hockey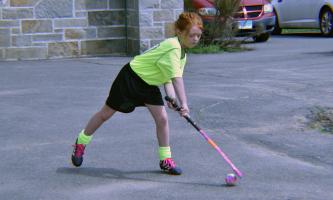 Field hockey is a fun, exciting sport that requires the skills of stick handling, ball control, positioning and field rules. Skill development followed by age-appropirate scrimmaging.
Flag Football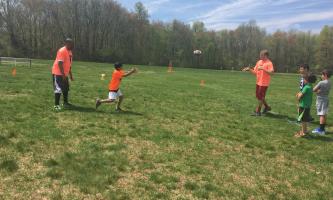 Coaches devise offensive and defensive plays that teach football concepts and strategy. Everyone learns skills through drills and plays at least half the game.
Floor Hockey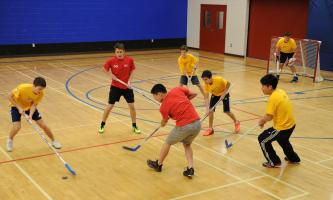 The Y is proud to offer this non-contact program. Floor Hockey emphasizes skill, teamwork and most of all FUN! Skill development followed by age-appropriate scrimmaging.
Sports of All Sorts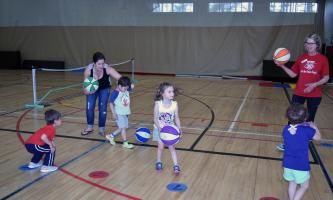 In this class a new sport is introduced each week! Examples may include soccer, hockey, basketball, T-ball, volleyball and more!. Warm up and stretching is followed by skill development and a game. The children will learn team spirit and sportsmanship, all while having fun! Along the way, the children will also gain improved motor skills, hand eye coordination, and socialization.
Volleyball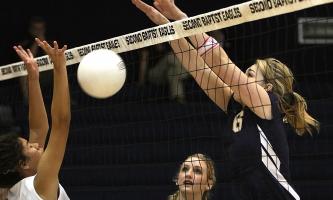 Come to where volleyball was invented in 1895! Volleyball is the perfect blend of fun and fitness. In this instructional program, children will learn the basic skills involved in competitive volleyball from serving and digging to passing, setting and hitting. Sure to leave participants wanting to play more!