Cardio Classes
Scroll to the bottom to see the schedule.
Step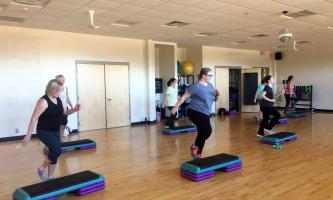 Fun, fast-paced class on the "Step". Get a great cardio and lower-body workout while learning fun combinations. Modified for beginner, intermediate, and power moves for advanced participants. 
High Intensity Interval Training (HIIT)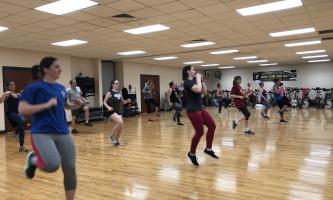 HIIT is a form of interval training with an exercise strategy alternating periods of short intense exercise with less intense recovery periods. Intense cardiovascular exercise that improves athletic capacity and condition. Also improves fat burning and glucose metabolism. 
Insanity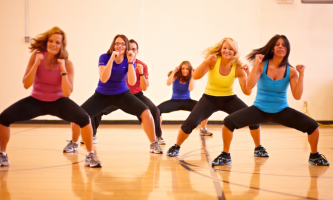 INSANITY is a cardio class based on max interval training. This class will push you past your limits with athletic/plyometric drills mixed with intervals of strength, power, resistance, and core training. No equipment or weights needed. you don't have to be in extreme shape -- levels of each exercise are provided. Time to dig deep! 
Bootcamp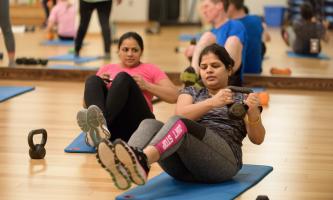 This high-energy program includes an intense cardiovascular workout and strength-training drills, and is designed for those seeking an intense boost to a regular workout routine. Develop strength, stamina, and agility. 
Zumba Step®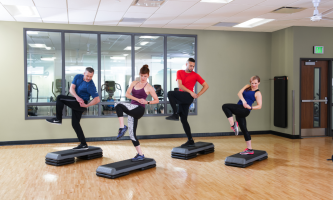 A lower body workout that incorporates Zumba routines and step aerobics.
Zumba®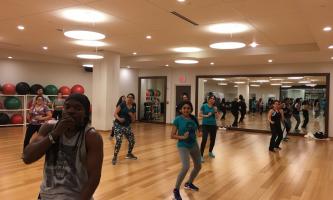 Zumba® is a fitness program inspired by Latin dance. Zumba® consists of Latin rhythms with cardiovascular exercise to create an aerobic routine that is fun and easy to follow. The name Zumba® is derived from a Colombian word meaning to move fast and have fun.
Cardio Classes Scroll to the bottom to see the schedule.