Cardio Classes
Scroll to the bottom for the schedule.
High Intensity Interval Training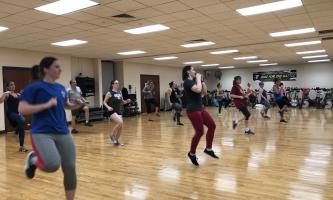 HIIT is a form of interval training with an exercise strategy alternating periods of short intense exercise with less intense recovery periods. Intense cardiovascular exercise that improves athletic capacity and condition. Also improves fat burning and glucose metabolism. 
Step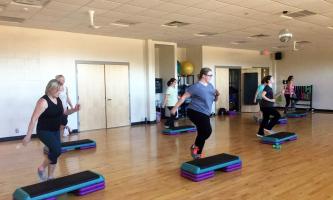 Fun, fast-paced class on the "Step". Get a great cardio and lower-body workout while learning fun combinations. Modified for beginner, intermediate, and power moves for advanced participants.
MetCon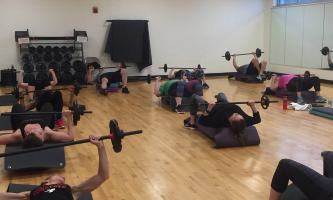 Metabolic Condition is a high intensity class combining a variety of weightlifting, cardio, and plyometric movements for ultimate fat burning results.
Pound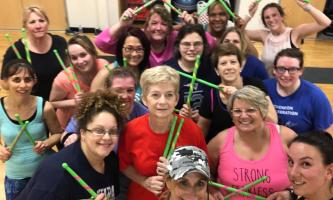 POUND!  Fuses full-body cardio interval training and conditioning with drumming to provide a challenging, heart-pumping workout that gives you the permission to rock using lightly weighted exercise drumsticks called RipStix. 
RIPPED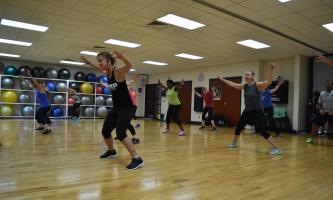 R.I.P.P.E.D. is a total body workout, utilizing resistance and cardio training, which includes endurance, interval and plyometric exercises. 
Kickboxing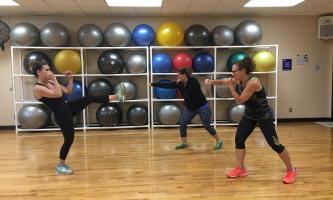 This 60 minute cardio class is a fusion of martial arts and boxing movements that will challenge your entire body.
Zumba®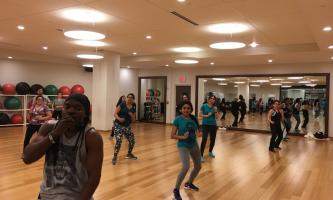 Zumba® is a fitness program inspired by Latin dance. Zumba® consists of Latin rhythms with cardiovascular exercise to create an aerobic routine that is fun and easy to follow. The name Zumba® is derived from a Colombian word meaning to move fast and have fun.
Cardio Classes Scroll to the bottom for the schedule.