The Y is made up of diverse people working side by side to strengthen our communities. Together, we work to ensure everyone -- of any income, faith, ability, sex, sexual orientation, gender identity or expression, race, ethnicity, national origin, cultural background or other unique personal characteristics -- has the opportunity to live life to its fullest. We share the values of caring, honesty, respect and responsibility, which are the foundation for everything we do.
Click here to read a letter from the YMCA of Greater Hartford's CEO, Harold Sparrow, on the importance of inclusion and diversity to our organization.

Read Inclusive Approaches Community Impact DIG Metrics Summary for 2016 across the YMCA of the USA. 

Here are some highlights from across the Greater Hartford Y from the Spring of 2019:
OUR STAFF
The YMCA of Greater Hartford recognizes that being an equal opportunity employer makes us stronger. YMCA staff and volunteers are committed to celebrating diversity, practicing inclusion, and embracing a global mindset, and we are dedicated to the equity of our team. 

We hire staff of all backgrounds and abilities, and we provide employees with training and professional development opportunities. 
EMPLOYEE RESOURCE GROUPS
The Y supports and encourages employees to form and run employee resource groups, like BYLD (Building YMCA Leadership Development) and the Women's Leadership Forum. Wherever there is a need to bring together like-minded people to develop their capacity, employees can organize these resource groups with the help of the YMCA's leadership staff. 



STAFF DEVELOPMENT OPPORTUNITIES
Y staff have access to Y-USA Training and Certifications through an online exchange of resources and the Learning and Career Development Center. 

Staff and volunteers understand that being a part of the Y means being a part of a community that values giving back. 

YMCA branches, employee resource groups, and the entire association are dedicated to building the cultural competencies of its staff, volunteers, and members. 

Staff have the opportunity to network within the Y through AYP (Association for YMCA Professionals), through a multitude of conferences like EMLE (Emerging Multicultural Leaders Experience) and workshops, and even by receiving a free membership to HYPE (Hartford Young Professionals and Entrepreneurs). 
The YMCA of Greater Hartford is committed to LGBTQ+ inclusion, and is planning our first family camp for 2018 that will be a safe space for families to discuss LGBTQ+ topics in a positive, curious, accepting environment.
We are also a dedicated partner in Y-USA Multicultural Leadership Development, a cohort of YMCAs that work together to increase opportunities for staff of color to engage in training, conferences, mentoring and other growth programs.
Email training@ghymca.org to learn more about our leadership development.
SOME OF OUR PROGRAMS THAT SUPPORT DIVERSITY AND INCLUSION

YMCA programs are open to all, and our staff are trained to give children and families the best experience possible, whether in swim, camp, wellness, childcare or one of our many other programs. No matter where your family comes from or what your abilities are, the Y is for you.
DIABETES PREVENTION
The YMCA of Greater Hartford is bringing a very successful Diabetes Prevention Program to our association. Diabetes is an invisible disease, meaning you can't tell someone has it by looking at them. These illnesses can often go overlooked. The Y is here to help!
WATER SAFETY 
A grant from the Hartford Foundation for Public Giving is helping our Downtown and East Hartford YMCAs teach 3rd graders how to swim at no cost to their families—an important water safety program. The YMCA helps teach hundreds of children to swim every year, which makes a large impact considering that drowning is a leading cause of death among young children from low-income communities.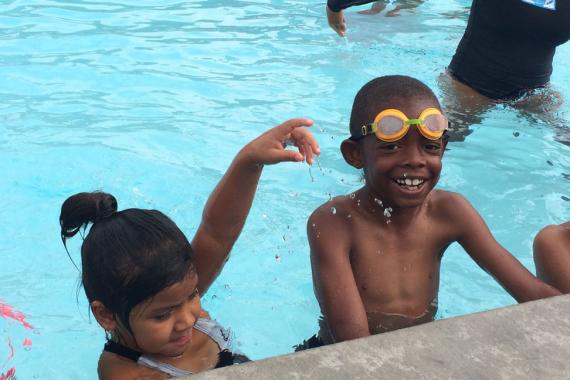 TEEN LEADERSHIP
The Y-TIP program, one of our many teen programs, provides a support system that helps under-served teens succeed in school and overcome cultural barriers and challenges, including involvement in gangs, violence, drugs, and other harmful and self-destructive influences.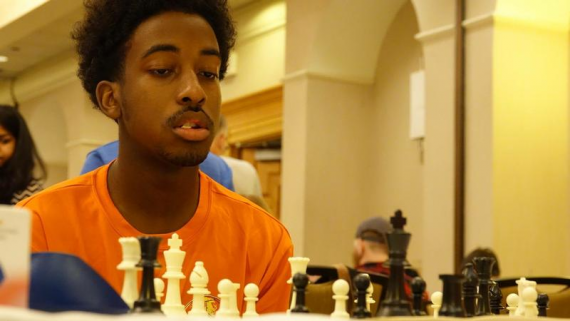 AQUA BUDDIES 




Aqua Buddies is an adaptive swim lesson program specially modified for children ages 5-10 years old that have behavioral, developmental, or physical. This class is lead by ABA certified staff and volunteers. Lessons include water acclimation, instruction on floating, stroke development, as well as water safety. Participants will have the opportunity to improve core strength, coordination, range of motion as well as social behavior while having fun in the pool. Check back for Fall classes! 
Here are just a few more YMCA programs that reach out to people of different ages, heritages, faiths, abilities, and more diversifying characteristics:

REACH AND RISE MENTORING PROGRAM

CT ALLIANCE OF YMCA'S

YMCA ACHIEVERS

ADAPTIVE SPORTS

LIVESTRONG AT THE Y

MOCHA

SILVER SNEAKERS


To see more about the work the Y does in Diversity and Inclusion everyday, follow our Facebook page!
To learn more about the global impact of the Y, visit http://www.ymca.net/diversity-inclusion/